---
Introduction
Many athletes that do an intense workout will start losing their water intake through sweat and find ways to replenish their intracellular and extracellular levels by consuming electrolytes. Many methods can be done by consuming hydrated foods that provide nutrients for the intra-and extracellular levels or incorporating vitamins and minerals to reduce excess water intake and keep the cellular levels balanced. However, everyday factors such as elevated high blood pressure or chronic stress can cause the body to develop pain-like symptoms that can affect the body's vital organs, muscles, and joints. One of the supplements that can help reduce the effects of high blood pressure is magnesium. In this 3-part series, we will look at how magnesium helps with blood pressure, how blood pressure affects the body, and the effects magnesium has on blood pressure. Part 1 looked at how magnesium corresponds with heart health. Part 3 looks at different foods that contain magnesium and improve overall health. We refer our patients to certified providers that consolidate many available treatments for many individuals suffering from low magnesium levels affecting the body and correlated to high blood pressure that affects the cardiovascular system. We encourage each patient by referring them to associated medical providers based on their diagnosis when it is appropriate. We understand that education is a fantastic way when asking our providers intricated questions at the patient's request and understanding. Dr. Jimenez, D.C., only utilizes this information as an educational service. Disclaimer
Magnesium & Blood Pressure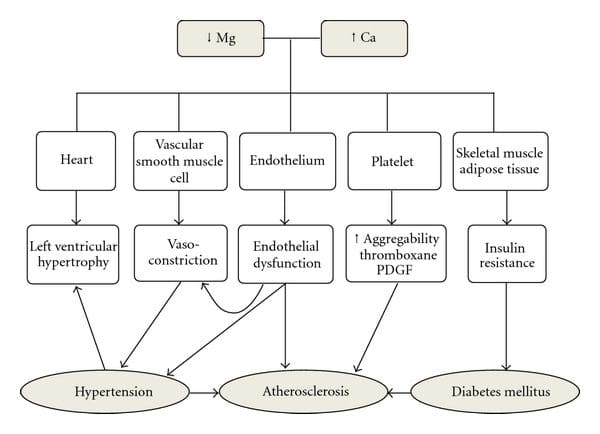 Have you been dealing with unexplainable chest pains? What about experiencing high blood pressure from everyday stress? Or have you been dealing with heart issues? Many of these issues are correlated with cardiovascular disorders associated with low magnesium levels in the body. Now studies reveal that magnesium has several functions for the body as it is a co-factor to more than 300 enzymes in the body and has an important role. Magnesium's properties in the body are that it helps with muscle contraction and neuromuscular conditioning, regulates glycemic control, and maintains normal blood pressure. To that point, consuming foods riched in magnesium or taking it in supplement form can help the body retain healthy hormones and replenish cellular levels from affecting the human body. However, many individuals don't often consume the recommended amount of magnesium, leading to magnesium deficiency and causing many issues. Additional studies reveal that inadequate magnesium absorption can lead to potential risk factors that can affect the muscles, joints, and vital organs and cause an increase in blood pressure maintenance.
How Does Blood Pressure Affect The Body?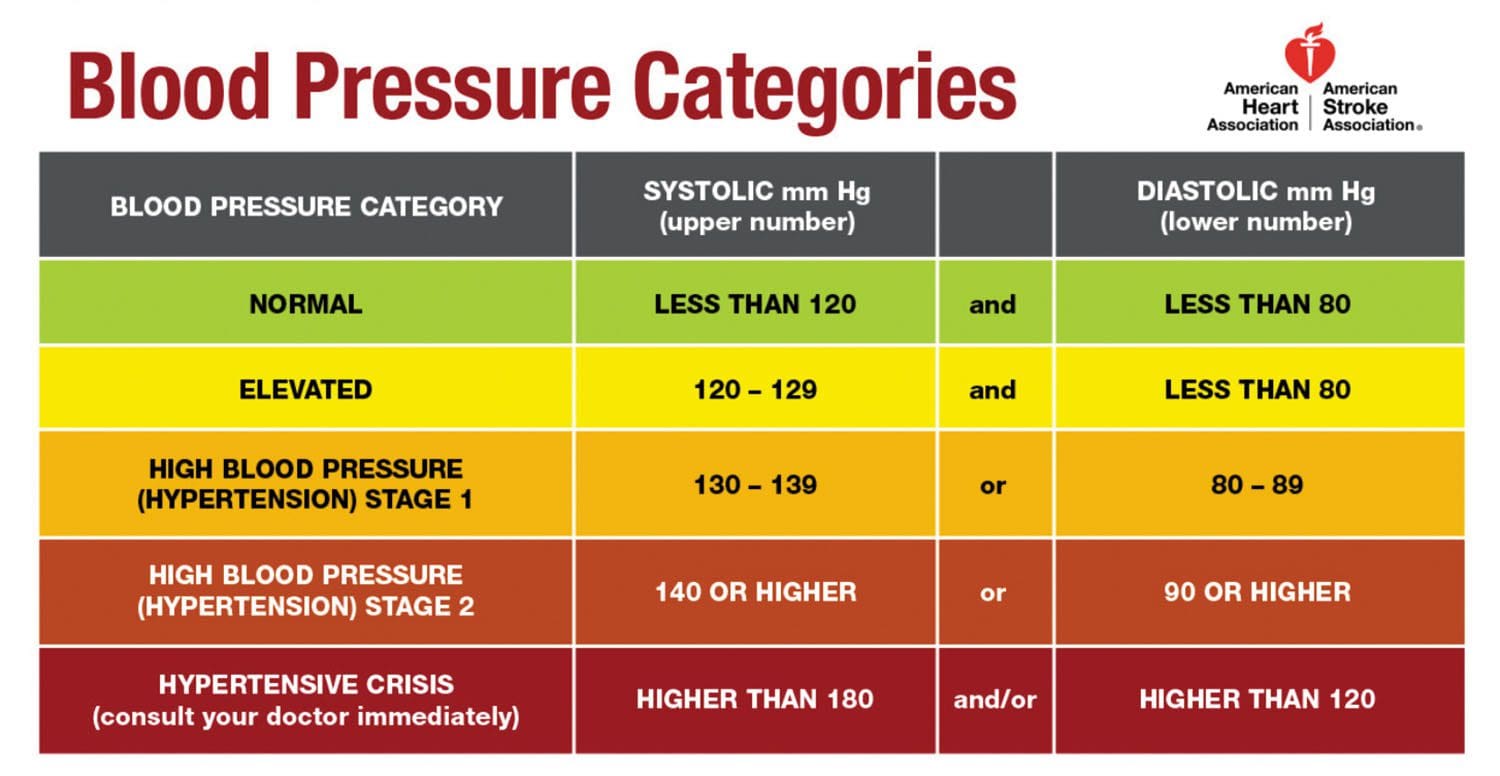 When the body is in motion, the systolic valves from the heart begin to pump blood to be transported throughout the body and allow the various muscle groups to work properly. However, many factors come into play and can become unnoticeable if not found and treated immediately. Studies reveal that the body can regulate blood pressure in the host when needed. This can vary from when a person is at a resting state or active state. The body is relaxed, and the blood pressure is low at a resting state. In an active state, the blood pressure is increased, and the body allows the blood flow to go into the muscles that need more blood intake. Now, what about if an individual is experiencing health issues and is experiencing high blood pressure? It can affect the body by increasing the risk of health problems and damaging blood vessels. Additional studies mentioned that hypertension combined with correlating factors could contribute to the development of cardiovascular disorders associated with low magnesium levels. So incorporating magnesium into the body can help reduce the related symptoms caused by elevated blood pressure can help lower the effects it has on the body and help reduce the symptoms. 
---
A Look Into Magnesium
Biomedical physiologist Alex Jimenez mentions that magnesium also helps regulate our stress levels by decreasing the ex expectation of neurons. So that means that neurons aren't going to fire as much. So when you want as jittery, you won't be awake as much, and it helps relax you overall. Finally, it helps increase vasodilation, which can, in turn, decrease blood pressure. So how much magnesium do we need? Recommend a dietary allowance or the RDA 400 milligrams of magnesium. However, we recommend starting at a lower dose, around 200 milligrams, to figure out how sensitive you are to magnesium. The best form to get four magnesium if you're going to be supplementing with it is magnesium, bis-glycinate, or magnesium glycinate. This form of magnesium doesn't draw water very heavily, and it also has a high bioavailability. So that means it can absorb very, very well without giving you the side effects of magnesium supplementation, which are usually diarrhea. So what foods are high in magnesium? The first one is avocados. One medium avocado has around 60 milligrams of magnesium. Nuts, specifically cashews. So one ounce of cashews has about 83 milligrams of magnesium.
---
The Effects Of Taking Magnesium For Blood Pressure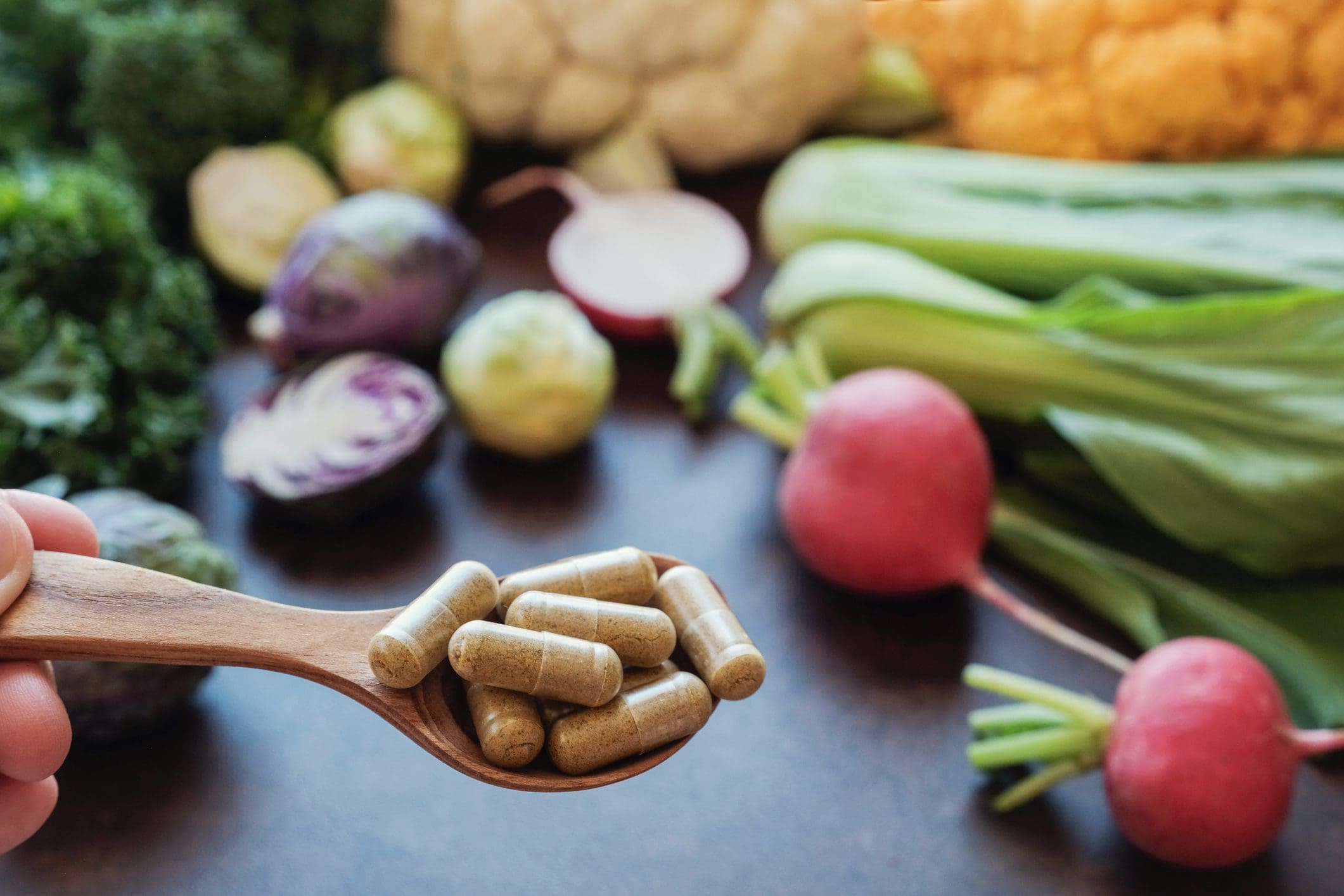 As stated in Part 1, magnesium is the fourth most abundant cation. It is an essential supplement to help hydrate the body's intracellular water intake. It plays a huge role in the body's metabolism, allowing cardiac excitability for the heart to regulate blood pressure. So what are the effects of taking magnesium to control blood pressure for the cardiovascular system? Studies reveal that when dealing with high blood pressure, taking magnesium orally can help reduce the intracellular calcium and sodium levels that contribute to the effects of hypertension (high blood pressure). Taking magnesium in supplemental form can even help many individuals when combined with anti-hypertensive medications to lower high blood pressure. Additional studies also reveal that when older adults take magnesium as part of their daily supplemental intake, their intestinal tract helps biotransform magnesium to help regulate the intracellular cell cycle and ensure that hormone secretion is leveled. 
Conclusion
When it comes to an active body, the heart makes sure that the blood is pumping to each muscle group and that the heart is functioning. When various everyday factors pile up on the host, it can lead to hypertension associated with other cardiovascular disorders. Taking magnesium in food or supplemental form can help regulate blood pressure in the body and help lower the risk of underlying conditions caused by elevated high blood pressure. Taking magnesium alone can only go so far unless combined with exercise and available treatments that can reduce the chances of high blood pressure increase in the body. In Part 3, we will look at foods containing magnesium that improve overall health.
References
Al Alawi, Abdullah M, et al. "Magnesium and Human Health: Perspectives and Research Directions." International Journal of Endocrinology, U.S. National Library of Medicine, 16 Apr. 2018, www.ncbi.nlm.nih.gov/pmc/articles/PMC5926493/.
Dominguez, Ligia, et al. "Magnesium and Hypertension in Old Age." Nutrients, U.S. National Library of Medicine, 31 Dec. 2020, www.ncbi.nlm.nih.gov/pmc/articles/PMC7823889/.
InformedHealth.org [Internet]. Cologne, Germany: Institute for Quality and Efficiency in Health Care (IQWiG); 2006-. High blood pressure: Overview. 2012 May 21 [Updated 2019 May 23]. Available from: www.ncbi.nlm.nih.gov/books/NBK279239/
Houston, Mark. "The Role of Magnesium in Hypertension and Cardiovascular Disease." Journal of Clinical Hypertension (Greenwich, Conn.), U.S. National Library of Medicine, Nov. 2011, www.ncbi.nlm.nih.gov/pmc/articles/PMC8108907/.
Iqbal, Arshad Muhammad, and Syed F Jamal. "Essential Hypertension – Statpearls – NCBI Bookshelf." In: StatPearls [Internet]. Treasure Island (FL), StatPearls Publishing, 4 July 2022, www.ncbi.nlm.nih.gov/books/NBK539859/.
Razzaque, Mohammed S. "Magnesium: Are We Consuming Enough?" Nutrients, U.S. National Library of Medicine, 2 Dec. 2018, www.ncbi.nlm.nih.gov/pmc/articles/PMC6316205/.
Disclaimer
Professional Scope of Practice *
The information herein on "Why Magnesium Is Important For Blood Pressure? (Part 2)" is not intended to replace a one-on-one relationship with a qualified health care professional or licensed physician and is not medical advice. We encourage you to make healthcare decisions based on your research and partnership with a qualified healthcare professional.
Blog Information & Scope Discussions
Our information scope is limited to Chiropractic, musculoskeletal, physical medicines, wellness, contributing etiological viscerosomatic disturbances within clinical presentations, associated somatovisceral reflex clinical dynamics, subluxation complexes, sensitive health issues, and/or functional medicine articles, topics, and discussions.
We provide and present clinical collaboration with specialists from various disciplines. Each specialist is governed by their professional scope of practice and their jurisdiction of licensure. We use functional health & wellness protocols to treat and support care for the injuries or disorders of the musculoskeletal system.
Our videos, posts, topics, subjects, and insights cover clinical matters, issues, and topics that relate to and directly or indirectly support our clinical scope of practice.*
Our office has reasonably attempted to provide supportive citations and has identified the relevant research study or studies supporting our posts. We provide copies of supporting research studies available to regulatory boards and the public upon request.
We understand that we cover matters that require an additional explanation of how it may assist in a particular care plan or treatment protocol; therefore, to further discuss the subject matter above, please feel free to ask Dr. Alex Jimenez, DC, or contact us at 915-850-0900.
We are here to help you and your family.
Blessings
Dr. Alex Jimenez DC, MSACP, RN*, CCST, IFMCP*, CIFM*, ATN*
email: coach@elpasofunctionalmedicine.com
Licensed as a Doctor of Chiropractic (DC) in Texas & New Mexico*
Texas DC License # TX5807, New Mexico DC License # NM-DC2182
Licensed as a Registered Nurse (RN*) in Florida
Florida License RN License # RN9617241 (Control No. 3558029)
Presently Matriculated: ICHS: MSN* FNP (Family Nurse Practitioner Program)
Dr. Alex Jimenez DC, MSACP, RN* CIFM*, IFMCP*, ATN*, CCST
My Digital Business Card