Immune system health and keeping the system strong and healthy can be accomplished by maintaining healthy eating habits. Eating foods rich in specific vitamins and supplements can help the immune system fight off illness, maintain energy levels, and help during injury recovery. Here we look at choosing foods with the right vitamins to build and strengthen the immune system throughout the year.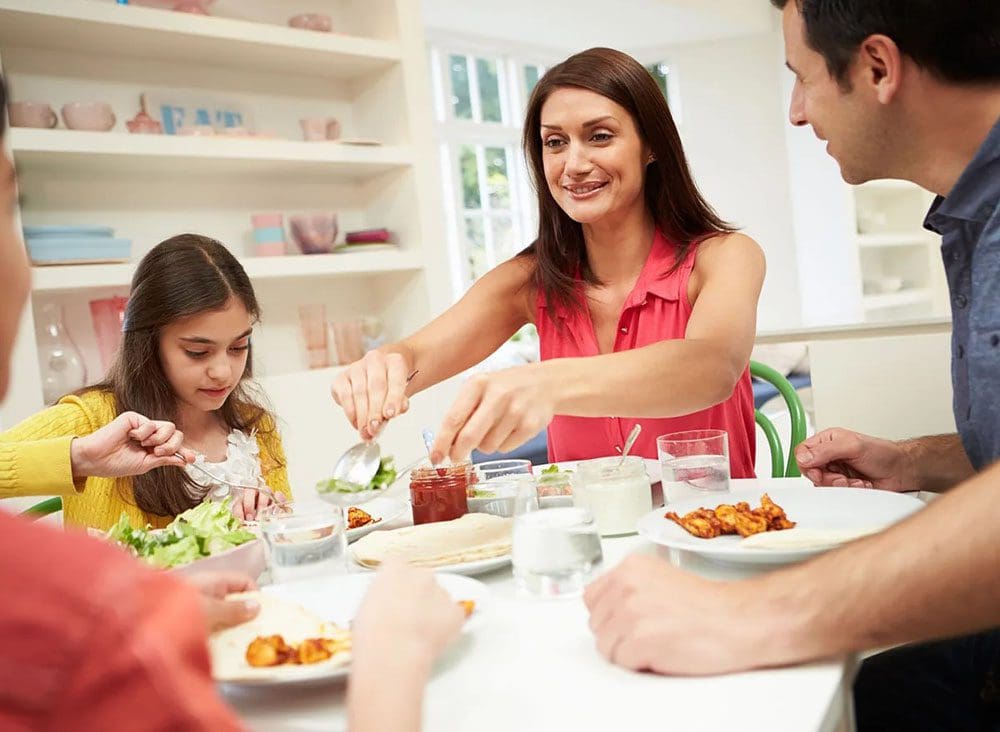 Immune System Health
The immune system consists of complex cells, processes, and chemicals that constantly defend the body against invading pathogens, including viruses, toxins, and bacteria. Keeping the immune system healthy year-round is key to infection and disease prevention. Healthy lifestyle choices consist of the following:
Nutritious food, healthy sleep, physical activity, and exercise are the most important ways to strengthen the immune system.
Supplementing certain vitamins, minerals, and herbs can help improve immune response.
However, some supplements can interact with prescription or over-the-counter medications.
Certain supplements may not be recommended for individuals with certain health conditions.
Consult with a healthcare professional before starting any nutrition or supplement program.
Vitamin C
Scientists have found that vitamin C deficiency can cause over-susceptibility to viruses, bacteria, etc.
Vitamin C acts as an antioxidant, protecting the body from toxins that cause inflammation.
Regular vitamin C intake is essential for optimal health because the body does not produce it independently.
Many foods contain vitamin C, so supplements are unnecessary unless a doctor recommends taking them.
Vitamin C foods
These foods are ranked from highest levels of Vitamin C to lower levels:
Red bell peppers
Oranges and orange juice
Grapefruit juice
Kiwi
Green bell peppers
Cooked broccoli
Strawberries
Brussels sprouts
Grapefruit
Raw broccoli
Vitamin B6
B6 is essential to supporting biochemical reactions in the immune system.
One of the major roles is producing white blood cells and T-cells.
These are the cells that respond to fight off viruses and bacteria.
Vitamin B6 Foods
B6-rich foods in order from highest levels of B6 to lower levels:
Chickpeas
Beef
Beef liver
Cold-water fish – salmon and tuna
Chicken breast
Potatoes
Turkey
Bananas
Cottage cheese
Winter squash
Vitamin E
Vitamin E is a powerful antioxidant.
Research has found that vitamin E is effective because it maintains T-cell full performance.
Vitamin E Foods
From the highest levels to the lowest.
Wheat germ oil
Seeds – sunflower and pumpkin.
Nuts – almonds, peanuts, and associated nut butters.
Spinach
Broccoli
Kiwi
Mango
Tomatoes
Zinc
Zinc Foods
Foods from highest levels to lowest.
Oysters
Beef
Blue crab
Pumpkin seeds
Pork chops
Turkey breast
Cheddar cheese
Shrimp
Lentils
Canned sardines
Greek yogurt
Milk
Selenium
Research has found that selenium activates the immune system when there is a threat and signals when to slow or shut down immune responses.
Selenium keeps the immune system from overworking.
Selenium protects from chronic inflammation and autoimmune diseases like rheumatoid arthritis, Crohn's disease, and psoriasis.
Selenium Foods
Foods from highest to lowest levels of selenium.
Brazil nuts
Tuna
Halibut
Canned sardines
Lean meats
Cottage cheese
Brown rice
Eggs
Oatmeal
Milk
Yogurt
Lentils
Nuts
Seeds
Peas
Increase Water Intake
Maintaining healthy hydration can increase immune health.
Water helps the body produce lymph, which carries white blood cells and other immune system cells.
Try to balance out dehydrating beverages, like coffee and soda.
Try eating more hydrating foods like cucumbers, celery, lettuce, and strawberries.
---
Immune System Health
---
References
Chaplin, David D. "Overview of the immune response." The Journal of allergy and clinical immunology vol. 125,2 Suppl 2 (2010): S3-23. doi:10.1016/j.jaci.2009.12.980
Halliwell, B. "Antioxidants in human health and disease." Annual review of nutrition vol. 16 (1996): 33-50. doi:10.1146/annurev.nu.16.070196.000341
Lewis, Erin Diane, et al. "Regulatory role of vitamin E in the immune system and inflammation." IUBMB life vol. 71,4 (2019): 487-494. doi:10.1002/iub.1976
www.mayoclinichealthsystem.org/hometown-health/speaking-of-health/fight-off-the-flu-with-nutrients
Mora, J Rodrigo, et al. "Vitamin effects on the immune system: vitamins A and D take center stage." Nature reviews. Immunology vol. 8,9 (2008): 685-98. doi:10.1038/nri2378
Nicholson, Lindsay B. "The immune system." Essays in biochemistry vol. 60,3 (2016): 275-301. doi:10.1042/EBC20160017
Shakoor, Hira, et al. "Immune-boosting role of vitamins D, C, E, zinc, selenium and omega-3 fatty acids: Could they help against COVID-19?." Maturitas vol. 143 (2021): 1-9. doi:10.1016/j.maturitas.2020.08.003