---
Introduction
Dr. Alex Jimenez, D.C., presents how hypertension affects the human body and how to find ways to manage the symptoms associated with hypertension affecting many individuals in this 2-part series. Part 1 looked into the various factors that correlate with hypertension, and part 2 looked at the different genes and body levels affected by hypertension. We refer our patients to certified medical providers who provide multiple available treatments for many people suffering from hypertension associated with the cardiovascular, endocrine, and immune systems affecting the body. We encourage each of our patients by mentioning them to associated medical providers based on their analysis appropriately. We understand that education is a delightful way when asking our providers questions at the patient's request and understanding. Dr. Jimenez, D.C., only makes use of this information as an educational service. Disclaimer
What Are ADMA Levels In Hypertension
Dr. Alex Jimenez, D.C., presents: Okay, so what affects ADMA levels? Upregulation of NRF-2 can decrease ADMA levels. So that's great. So looking at things high in EGCG, think of green tea, sulforaphane, resveratrol, and exercises that reduce ADMA levels in the body. Improving blood sugar control improves ADMA levels, addressing the homocysteine pathway and looking at acidencial homocysteine. So this asks the question, what is the most common over-the-counter medication in the United States for gastroesophageal reflux or hyperacidity of the stomach that increases ADMA levels? And that is proton pump inhibitors, a poor diet, or elevated homocysteine. These are a couple of touch points on the ADMA that you can consider.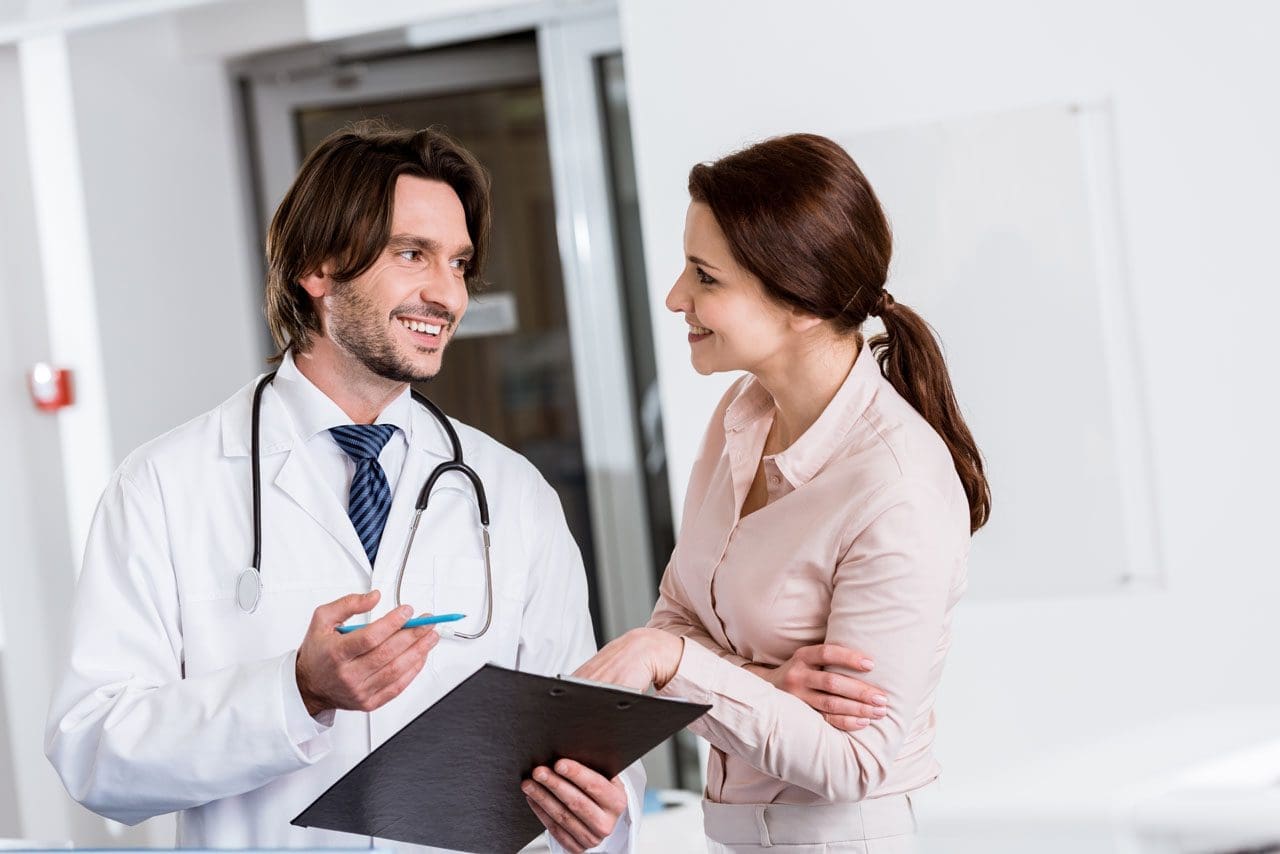 Let's shift a little bit. Remember we talked about increased oxidative stress? There's a whole enzyme system orchestra that addresses oxidative stress. And chronic oxidative stress can lead to hypertension. It also leads to fibrosis or gradual fibrosis of end organs. And so when you have elevated, reactive oxygen species, cell proliferation, migration changes, apoptosis changes, there's increased inflammation. Reactive oxygen species make your tissue at the basal membrane level stiffer; your tissue becomes stiffer when you have increased oxidative stress. You start shifting with increased oxidative stress, extracellular matrix enzymes, and structure, and then you start getting endothelial dysfunction.
Many enzymes are influenced by nutrition and our genetic makeup that shift our balance of oxidative stress. Some of those enzymes are glutathione and glutathione peroxidase. The fifth enzyme down is GPX, which is the enzyme that helps us react to inflammation and toxins by altering the glutathione balance. We mentioned glutathione multiple times. We'll talk about glutathione as a biomarker that you can check to assess oxidative stress in your patient. So is your oxidative stress because of mitochondrial dysfunction, or is your increased oxidative stress due to inflammation? We've seen this as a side effect in many patients, as increased inflammation leads to increased oxidative stress associated with increased mitochondrial dysfunction. This triangle is a matrix of interaction between the energy node, mitochondrial dysfunction, reactive oxygen species, and the defense and repair node inflammatory markers. We have seen this multiple in multiple different conditions.
How Oxidative Stress Is Associated With ADMA Levels?
Dr. Alex Jimenez, D.C., presents: When we see oxidative stress findings in many different organ systems in many other conditions in our medical practices, in many patients, we often see all these chronic conditions associated with oxidative stress as part of their symptoms. When this happens, we have to consider how to modulate them by asking them a few simple questions. We would ask them what kind of spices and herbs they use when they cook. Or what is their diet plan? These questions are important to analyze and assist the patient because culinary spices can affect many aspects of our body's metabolism that could influence blood pressure.
By looking at the list of various spices, it is important to add them to food preparations or to alter the taste of food to add flavor and improve your health. Another thing to look for when it comes to lowering blood pressure is by adding these various spices into your food as part of your daily routine and being referred to a health coach or a nutritionist, whose main job is to add more spices to a patient's diet and coming up with numerous recipes that have these spices. Remember, it doesn't take a lot; a teaspoon to a tablespoon of mixed herbs in your food throughout the day could help normalize your blood pressure.
How To Come Up With A Plan To Lower Hypertension
Dr. Alex Jimenez, D.C., presents: Okay, how will you address oxidative stress, and what biomarkers might you look at? Well, oxidative stress affects many different levels of our cellular and subcellular levels. Oxidative stress can cause damaged DNA and change the fats in the membranes of the mitochondrial cell. It can induce increased lactation and disrupt protein structure in our bodies. So we start looking at total antioxidant capacity. Total antioxidant capacity is influenced by the nutritional adequacy of essential fats of too many simple carbohydrates of enough minerals, vitamins, and phytonutrients. So you can check glutathione levels in the serum, cysteine levels, enzymes, glutathione peroxidase, superoxide dismutase, and lipid peroxide on this list to see what is elevated in the body. You can check these different markers and get a clue of what portion of the cells or organ system is influenced by oxidative stress.
When we see these results, we need to develop a plan to increase the fat-soluble antioxidants, which can be fat and water-soluble, like alpha-lipoic acid. Or, say, for example, somebody has elevated eight-hydroxy-deoxy guanosine. What are the things that help you repair their DNA sequence? Well, it's the components in one cellular, one-carbon metabolism. It's your B vitamins. It's methyl groups from essential fats. But then you have to ask, why is this elevated? Is it elevated because of micronutrient deficiency, mitochondrial toxicity, chronic inflammation, or hyperglycemia? So it's common for your cardiometabolic patients to frequently see increased DNA oxidation marker eight-hydroxy-deoxy-guanosine.
Okay, those are biomarkers you can check in the urine or the blood. What's another biomarker that you can check by looking at the nitric oxide angiotensin balance? What are ways that you can check endothelial function? What are ways that you can improve endothelial function even without checking? Well, there are different things that you can do to enhance nitric oxide. We've mentioned them before, like improving the bacterial balance, eating more flavonoids, increasing foods rich in nitrates, or even adding yoga to your regimen. There are ways that you can improve endothelial function without medications like sildenafil, as noted, that could potentially correlate with sleep apnea. It may address whether they have sleep apnea, need a mandibular split, and address some of the conditions they carry with them. Or, at the very bottom, it may manage their high-fat meals.
Okay, if you have somebody on a ketogenic diet, you must recognize potential oxidative stress and address it with your patients. So what are some early ways to detect vascular or endothelial dysfunction? One of the outpatient tools you can use is the vascular reactivity index. This detects vascular disease and looks at the pliability of the flexibility of the small capillaries and how well you profuse tissue downstream of an obstruction. So instead of looking at coronary arteries or carotids, it's looking down at the level of the arterial, and we look at what's called reactive hyperemia. So, it gives you some prognostic inflammation.
Measuring Blood Pressure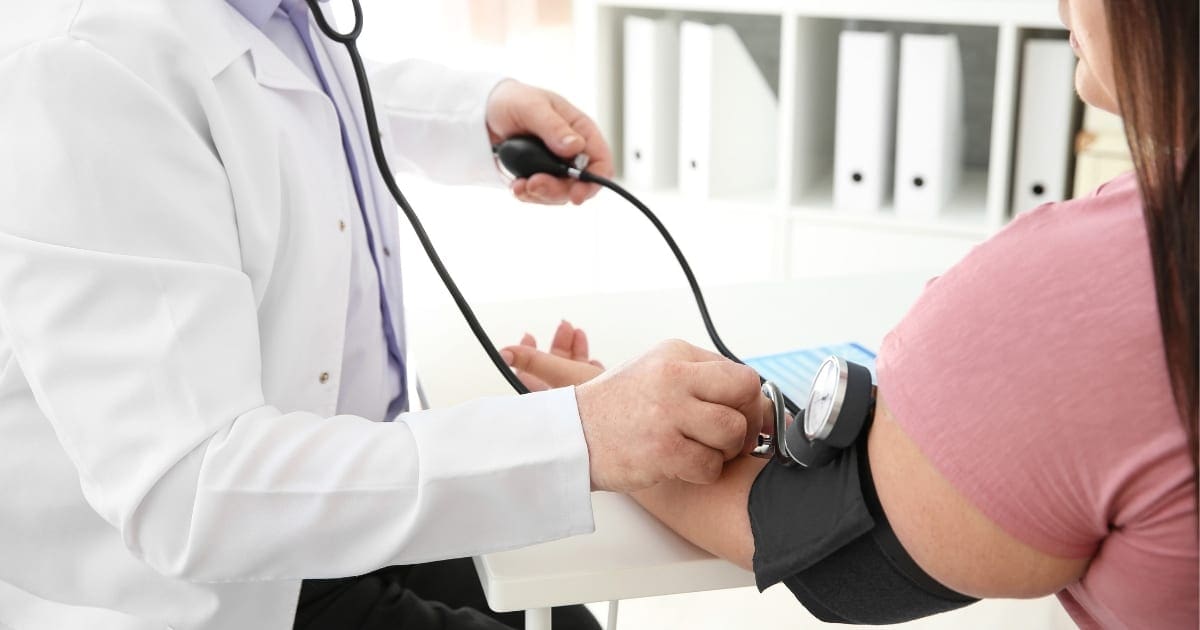 Dr. Alex Jimenez, D.C., presents: And there have been studies that follow people with reactive hyperemia to look at endothelial dysfunction and how that interacts with the Framingham risk score. And we know that when somebody has an abnormal index that predicts cardiovascular events, combining it with the end path lowers the lower endothelial function readings, which is associated with long-term cardiovascular disease. So how does it happen? You put a blood pressure cuff on your arm with a monitor on your finger. You blow the blood pressure cuff up to obstruct blood flow. You then, after five minutes, release it, and your vascular response to that surge of blood after having the blood flow occluded predicts hypertension and coronary heart disease. On the left, you see the normal endothelial function; the blue line on the top graph on the left is the obstruction of blood flow.
And then, after five minutes, you release the cuff, and you see this almost bell-shaped flow of blood down to the capillaries. You know the response, the endothelial function. That is a normal curve on the right. It is poor endothelial function. You can see there are no signs of arterial capillary flexibility. And so this is predictive up to seven years later. So then you ask yourself, is there anything that can improve endothelial function when I expect endothelial function dysfunction, or do I have an abnormal vascular reactivity index? And yes, let's choose one as an example. Eating blueberries twice a day or taking them in powder form is rich in anthocyanins. To that point, you can add them to a smoothie that you have incorporated into your diet and have antioxidants in your system. The anthocyanins and their metabolites can help improve vascular function while increasing the mediated flow dilation and lowering 24-hour systolic blood pressure.
We use a lot of carotid in medial thickness because if I have somebody with hyperlipidemia, hyperglycemia, or hypertension, I want to use it as a leverage point to see if they have inflammation, their carotid bull or their internal carotid on each side to track to see if we're getting systemic improvement in inflammation or can we get reversal with plaque. And so we've successfully done that through testing our clinic, advanced lipids, and education through group medical visits along with lifestyle interventions with nutraceuticals. And we have had a reduction in plaque and mark modulation and improvement in inflammation. If you don't do anything helpful, the average increase in carotid intimal medial thickness per year is between 10 and 20% of the abnormal level. You can use this as a tool, as an outpatient, very easily to monitor the reduction in systemic vascular inflammation in plaque.
Looking At The Emerging Markers
Dr. Alex Jimenez, D.C., presents: Some other emerging markers, like HSCRP, uric acid, heavy metals, nutritional deficiencies, and TMAO, correlate with hypertension. And by improving those markers, you get improvement in blood pressure. Here's the thing to remember. When you look at an HSCRP and see that it's above one, here's the connection. Now HSCRP inhibits endothelial nitric oxide synthase. So when you see an elevated HSCRP, you make a connection to lower nitric oxide. If you see an elevated HSCRP that downregulates the angiotensin-two receptors, it can increase blood pressure and is associated with increased cardiovascular risk.
How often do you check uric acid? It's important to prevent uric acid in hypertensive patients. If it's above six, you need to address it. How do you manage elevated uric acid levels? Well, by removing purine-rich foods or improving the metabolism of urine through your one carb metabolism, b12, fully b6, limiting their alcohol or avoiding a lot of extra high fructose sugar or improving their body weight, or addressing insulin resistance. All these mediate uric acid. If you have somebody who's hyperemic, remember these five areas of modifiable physiologic imbalance. So I hope you've seen that hypertension is a syndrome. It's not one thing; it's not stiffness; it's a syndrome in that you have three areas that you have to consider inflammation, oxidative stress, and immune response. You can look at a lot of the different imbalances around this dial.
Conclusion
Dr. Alex Jimenez, D.C., presents: You can look at your patient; you can look at what ways you can further evaluate them. And so, when you see a patient with hypertension, consider the treatments outlined in your clinical decision tree. And then, you can apply the modifiable lifestyle factors and the things to lower their blood pressure. Incorporating these lifestyle applications can improve the root cause and help you find the root cause of hypertension through the functional medicine lens.
Disclaimer
Professional Scope of Practice *
The information herein on "Dr. Alex Jimenez Presents: How Hypertension Is Explained (Part 2)" is not intended to replace a one-on-one relationship with a qualified health care professional or licensed physician and is not medical advice. We encourage you to make healthcare decisions based on your research and partnership with a qualified healthcare professional.
Blog Information & Scope Discussions
Our information scope is limited to Chiropractic, musculoskeletal, physical medicines, wellness, contributing etiological viscerosomatic disturbances within clinical presentations, associated somatovisceral reflex clinical dynamics, subluxation complexes, sensitive health issues, and/or functional medicine articles, topics, and discussions.
We provide and present clinical collaboration with specialists from various disciplines. Each specialist is governed by their professional scope of practice and their jurisdiction of licensure. We use functional health & wellness protocols to treat and support care for the injuries or disorders of the musculoskeletal system.
Our videos, posts, topics, subjects, and insights cover clinical matters, issues, and topics that relate to and directly or indirectly support our clinical scope of practice.*
Our office has reasonably attempted to provide supportive citations and has identified the relevant research study or studies supporting our posts. We provide copies of supporting research studies available to regulatory boards and the public upon request.
We understand that we cover matters that require an additional explanation of how it may assist in a particular care plan or treatment protocol; therefore, to further discuss the subject matter above, please feel free to ask Dr. Alex Jimenez, DC, or contact us at 915-850-0900.
We are here to help you and your family.
Blessings
Dr. Alex Jimenez DC, MSACP, RN*, CCST, IFMCP*, CIFM*, ATN*
email: coach@elpasofunctionalmedicine.com
Licensed as a Doctor of Chiropractic (DC) in Texas & New Mexico*
Texas DC License # TX5807, New Mexico DC License # NM-DC2182
Licensed as a Registered Nurse (RN*) in Florida
Florida License RN License # RN9617241 (Control No. 3558029)
Presently Matriculated: ICHS: MSN* FNP (Family Nurse Practitioner Program)
Dr. Alex Jimenez DC, MSACP, RN* CIFM*, IFMCP*, ATN*, CCST
My Digital Business Card