Can traction therapy help many individuals dealing with low back pain reduce inflammation and improve quality of life?
Introduction
When many individuals do everyday activities, if they are not careful, they can cause pain-like issues such as muscle strain, stiffness, and aches in different locations in the upper and lower portions of their bodies. When this happens, it can lead to the body's natural defense, known as inflammation. Inflammation is the immune system's natural defense to heal the affected area in the body naturally. However, depending on the severity of the issue causing the person to be in pain, inflammation can be beneficial or harmful. When many individuals start to make repetitive motions to their bodies, it can cause the muscle and tissue fibers to be overstretched and ache. To that point, these repetitive motions to the body could potentially lead to low back pain. Have you or your loved ones experienced inflammatory effects that lead to low back pain? When this happens, many individuals seek non-surgical treatments to reduce inflammation in the lower back, which can help restore their quality of life. Today's article post looks at the correlation between inflammation and low back pain and how non-surgical treatments like traction therapy can reduce inflammation and restore a person's quality of life. Coincidentally, we communicate with certified medical providers who incorporate our patients' information to ease low back pain associated with inflammation that leads to the development of musculoskeletal disorders. We also inform them that non-surgical treatments like traction therapy can help reduce the chronic inflammatory effects in the body. We encourage our patients to ask amazing educational questions to our associated medical providers about their symptoms correlating with low back pain. Dr. Jimenez, D.C., incorporates this information as an academic service. Disclaimer
Inflammation Correlating With Low Back Pain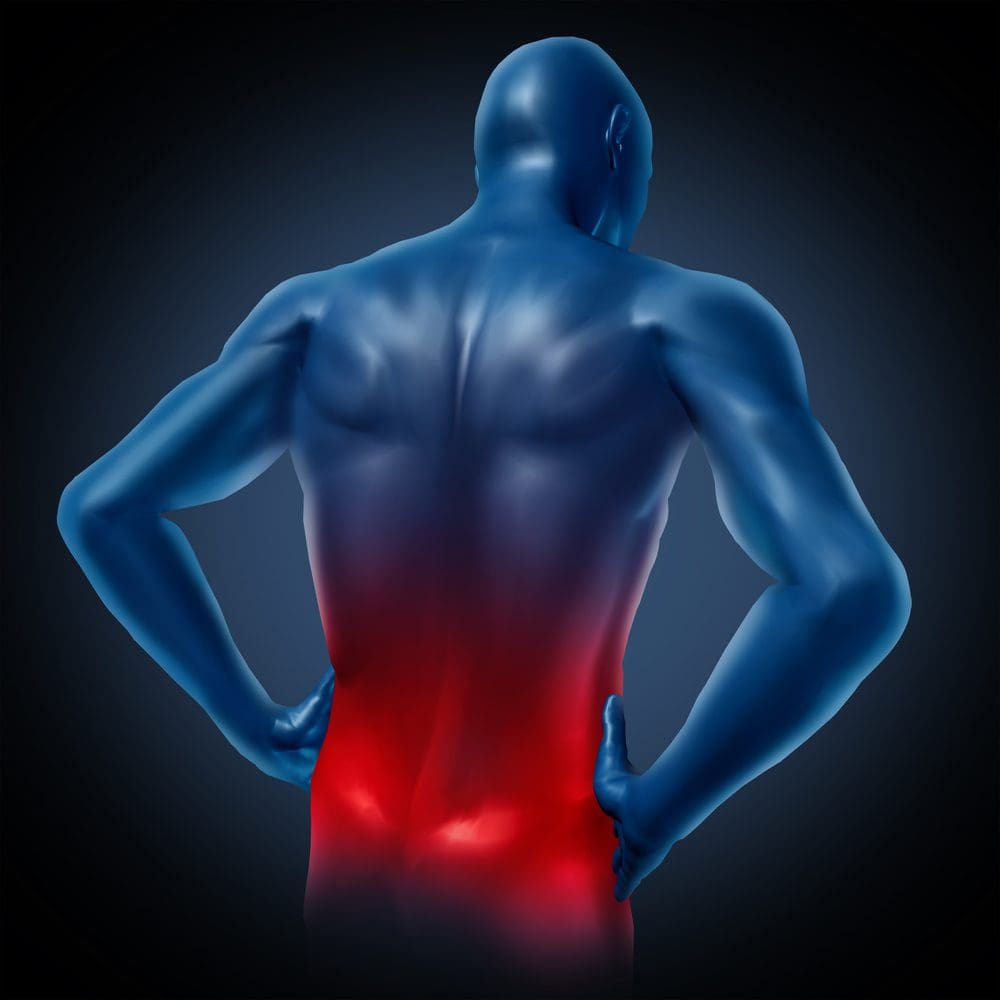 Do you often experience muscle aches in your lower back after a long, hard workday? Do you feel your skin is so hot to the touch that it is causing your muscles to ache constantly? Or did you injure your back due to improper lifting, so the pain is unbearable? Many individuals don't often realize that the scenarios they are doing in their daily lives correspond to the development of low back pain. Low back pain is a multifactorial musculoskeletal disorder with many symptoms that are often correlated with inflammation. Inflammation is the body's immune defense that starts to heal the affected area where the body has succumbed to injuries. Inflammation can be beneficial and harmful in its acute and chronic form while correlating with low back pain. When it comes to low back pain, its factors can lead to lumbar disc herniation, which then can be highly associated with inflammation. (Cunha et al., 2018) This is due to the surrounding nerve roots being entrapped, and the adverse symptoms of the lower back start to stimulate the nerve fibers to evoke inflammation, leading to pain-like issues in the lower extremities. When the lower extremities are associated with lower back pain, the lumbar components will start to degenerate over time, activating the inflammatory cytokine pathways that can directly damage the nerves and lower nociceptors, causing pain to the legs and lower back. (Li et al., 2021) When inflammation correlates with low back pain, it is a recurrent condition that many individuals seek treatment from their primary doctors. (Von Korff & Saunders, 1996) When this happens, many individuals incorporate these treatments to reduce inflammation and restore their quality of life.
---
Fighting Inflammation Naturally-Video
When inflammation is correlated with low back pain, many individuals will seek affordable treatment that works with their hectic schedules. Non-surgical treatments can work around a person's schedule and are cost-effective. Treatments like traction therapy, massage therapy, chiropractic care, physical therapy, and spinal decompression are all non-surgical treatments that utilize manual and mechanical manipulation to relieve people suffering from low back pain and reduce the effects of inflammation affecting the lower extremities. These non-surgical treatments can relieve many individuals after a few consecutive sessions and slowly reduce the inflammatory effects. The video above shows how non-surgical treatment can help restore the body while naturally reducing inflammatory outcomes in a personalized treatment plan.
---
How Traction Reduces Inflammation
When it comes to treating low back pain correlating with inflammation, traction therapy, a form of non-surgical treatment, can be beneficial in reducing these pain-like issues. The pain specialist first assesses individuals with inflammation correlating with low back pain as they note where the pain affects them in their bodies. Afterward, they will be strapped into a traction machine, gently pulling their spines to reduce pain involving the aggravated nerves and muscles. The intervertebral discs will also be increased during traction to improve the spinal disc height. (Andersson, Schultz, & Nachemson, 1983) This allows the affected nerve roots to stop pain signals from affecting the lower extremities and promote healing. Traction therapy can even decompress the nucleus pulposus, one of the effects of low back pain, by pulling it back to its original position. (Ramos & Martin, 1994) This, in turn, reduces the inflammatory effects and allows the body to heal itself naturally.
Traction Therapy Restoring Quality Of Life
When many individuals incorporate traction therapy, it can restore their quality of life. Traction therapy can help reduce the symptoms of inflammation and pain by minimizing the chances of needing surgery. (Wang et al., 2022) Traction therapy can also be combined with manual therapy to stretch and strengthen the surrounding weak muscles and help restore the joint's mobility. (Kuligowski, Skrzek, & Cieslik, 2021) To that point, many individuals dealing with inflammation correlating with low back pain can notice their pain being diminished and be more mindful of what habits are the root causes of their pain and how to reduce them from causing the pain to return.
---
References
Andersson, G. B., Schultz, A. B., & Nachemson, A. L. (1983). Intervertebral disc pressures during traction. Scand J Rehabil Med Suppl, 9, 88-91. www.ncbi.nlm.nih.gov/pubmed/6585945
Cunha, C., Silva, A. J., Pereira, P., Vaz, R., Goncalves, R. M., & Barbosa, M. A. (2018). The inflammatory response in the regression of lumbar disc herniation. Arthritis Res Ther, 20(1), 251. doi.org/10.1186/s13075-018-1743-4
Kuligowski, T., Skrzek, A., & Cieslik, B. (2021). Manual Therapy in Cervical and Lumbar Radiculopathy: A Systematic Review of the Literature. Int J Environ Res Public Health, 18(11). doi.org/10.3390/ijerph18116176
Li, W., Gong, Y., Liu, J., Guo, Y., Tang, H., Qin, S., Zhao, Y., Wang, S., Xu, Z., & Chen, B. (2021). Peripheral and Central Pathological Mechanisms of Chronic Low Back Pain: A Narrative Review. J Pain Res, 14, 1483-1494. doi.org/10.2147/JPR.S306280
Ramos, G., & Martin, W. (1994). Effects of vertebral axial decompression on intradiscal pressure. J Neurosurg, 81(3), 350-353. doi.org/10.3171/jns.1994.81.3.0350
Von Korff, M., & Saunders, K. (1996). The course of back pain in primary care. Spine (Phila Pa 1976), 21(24), 2833-2837; discussion 2838-2839. doi.org/10.1097/00007632-199612150-00004
Wang, W., Long, F., Wu, X., Li, S., & Lin, J. (2022). Clinical Efficacy of Mechanical Traction as Physical Therapy for Lumbar Disc Herniation: A Meta-Analysis. Comput Math Methods Med, 2022, 5670303. doi.org/10.1155/2022/5670303
Disclaimer
Professional Scope of Practice *
The information herein on "Reducing Low Back Inflammation With Traction" is not intended to replace a one-on-one relationship with a qualified health care professional or licensed physician and is not medical advice. We encourage you to make healthcare decisions based on your research and partnership with a qualified healthcare professional.
Blog Information & Scope Discussions
Our information scope is limited to Chiropractic, musculoskeletal, physical medicines, wellness, contributing etiological viscerosomatic disturbances within clinical presentations, associated somatovisceral reflex clinical dynamics, subluxation complexes, sensitive health issues, and/or functional medicine articles, topics, and discussions.
We provide and present clinical collaboration with specialists from various disciplines. Each specialist is governed by their professional scope of practice and their jurisdiction of licensure. We use functional health & wellness protocols to treat and support care for the injuries or disorders of the musculoskeletal system.
Our videos, posts, topics, subjects, and insights cover clinical matters, issues, and topics that relate to and directly or indirectly support our clinical scope of practice.*
Our office has reasonably attempted to provide supportive citations and has identified the relevant research study or studies supporting our posts. We provide copies of supporting research studies available to regulatory boards and the public upon request.
We understand that we cover matters that require an additional explanation of how it may assist in a particular care plan or treatment protocol; therefore, to further discuss the subject matter above, please feel free to ask Dr. Alex Jimenez, DC, or contact us at 915-850-0900.
We are here to help you and your family.
Blessings
Dr. Alex Jimenez DC, MSACP, RN*, CCST, IFMCP*, CIFM*, ATN*
email: coach@elpasofunctionalmedicine.com
Licensed as a Doctor of Chiropractic (DC) in Texas & New Mexico*
Texas DC License # TX5807, New Mexico DC License # NM-DC2182
Licensed as a Registered Nurse (RN*) in Florida
Florida License RN License # RN9617241 (Control No. 3558029)
Presently Matriculated: ICHS: MSN* FNP (Family Nurse Practitioner Program)
Dr. Alex Jimenez DC, MSACP, RN* CIFM*, IFMCP*, ATN*, CCST
My Digital Business Card